There's never been a better time for you to check out the Texas OnCourse Academy. If you've been a loyal Academy user for the past couple of years, you may have noticed we redesigned this online professional development tool over the summer. If you're brand new to the Academy, this free resource offers a variety of learning modules to help you guide your students through college and career decisions. We're excited to share some of the most useful features of the new Academy with you.
An improved search function
The Academy includes a wealth of information on a variety of topics, including College Credits, FAFSA, TASFA, and the Common App, and we want to make sure it's easy for you to find exactly what you're looking for. Sometimes, during a hectic day, only a single keyword comes to mind! Enter that word into the search bar at the top center of the webpage, and it'll display every relevant Academy resource that we offer in that category.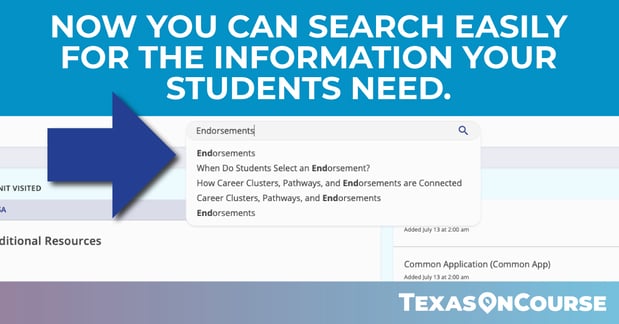 URLs and shareable resources by module
Have you ever come across an amazing resource in our Academy and wished you could share it with a colleague immediately? Well, now you can! There is a "resources" tab at the end of every module that links out to a number of sharing and social media platforms. Good news travels fast!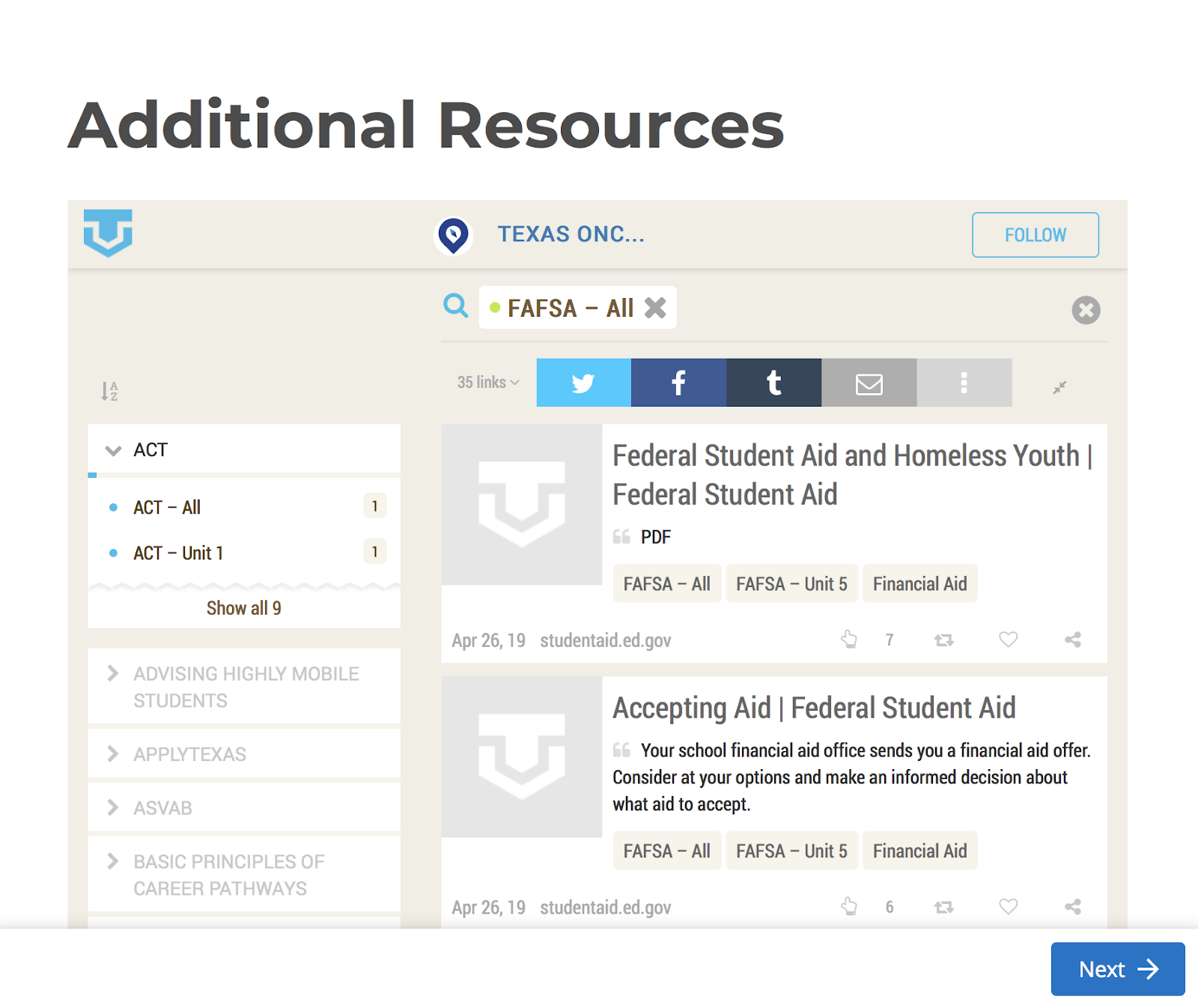 Print your own badges
Now, once you earn a badge, you can print it out on demand! We see a bulletin board and bragging rights in your future… :)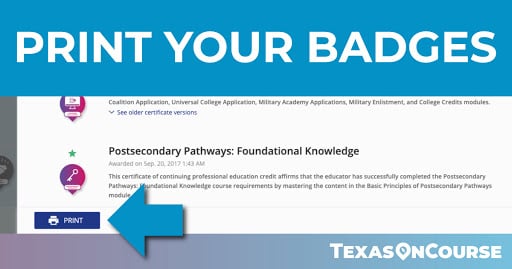 All content and resources have been redesigned and updated
We understand that educational guidelines and state laws can change at the speed of light. That's why we've gone through our module content and assets to ensure that everything you are using for professional development (and sharing with your students!) is up-to-date. We've also included a sidebar so you can explore module updates as they happen.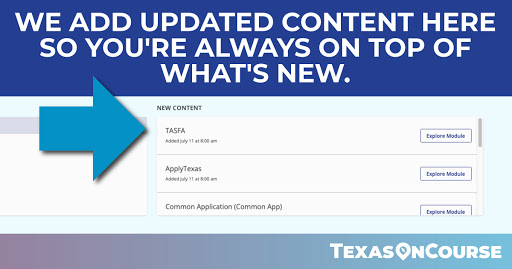 Download one of our most popular revised infographics: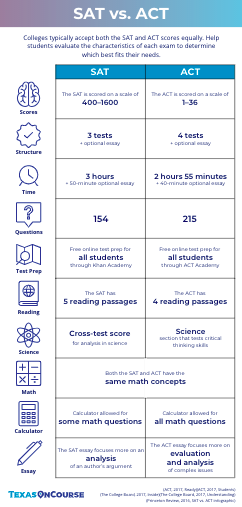 Direct access to DataDive and MiddleGalaxy
Access two of our most helpful tools through the Academy! MiddleGalaxy is a space-themed career exploration game that helps exercise the knowledge and skills students will use in a professional path. Bonus: they'll learn information on what high school endorsement they'll need along the way.
DataDive is a tool that allows college and career data exploration on every level: campus, district, regional, and state. DataDive presents Texas school attendance rates, STAAR scores comparison, TSI scores comparison, college readiness assessments, graduation reports, and more – all in clean, easy-to-read graphics. Educators and administrators can use it to explain accountability, track progress, and set goals.

What are you waiting for? If you haven't logged into the Texas OnCourse Academy lately, now is the time. If you haven't created an account yet, now is definitely the time! Your students will thank you.