Eighth-grade students in schools across Texas are getting ready to choose their endorsements and the personal graduation plans they intend to pursue in high school. It's an exciting time, even though these choices can feel daunting. Fortunately, Texas OnCourse has a number of resources for middle school students, like MapMyGrad and the Grad Planner, to make the experience meaningful and engaging.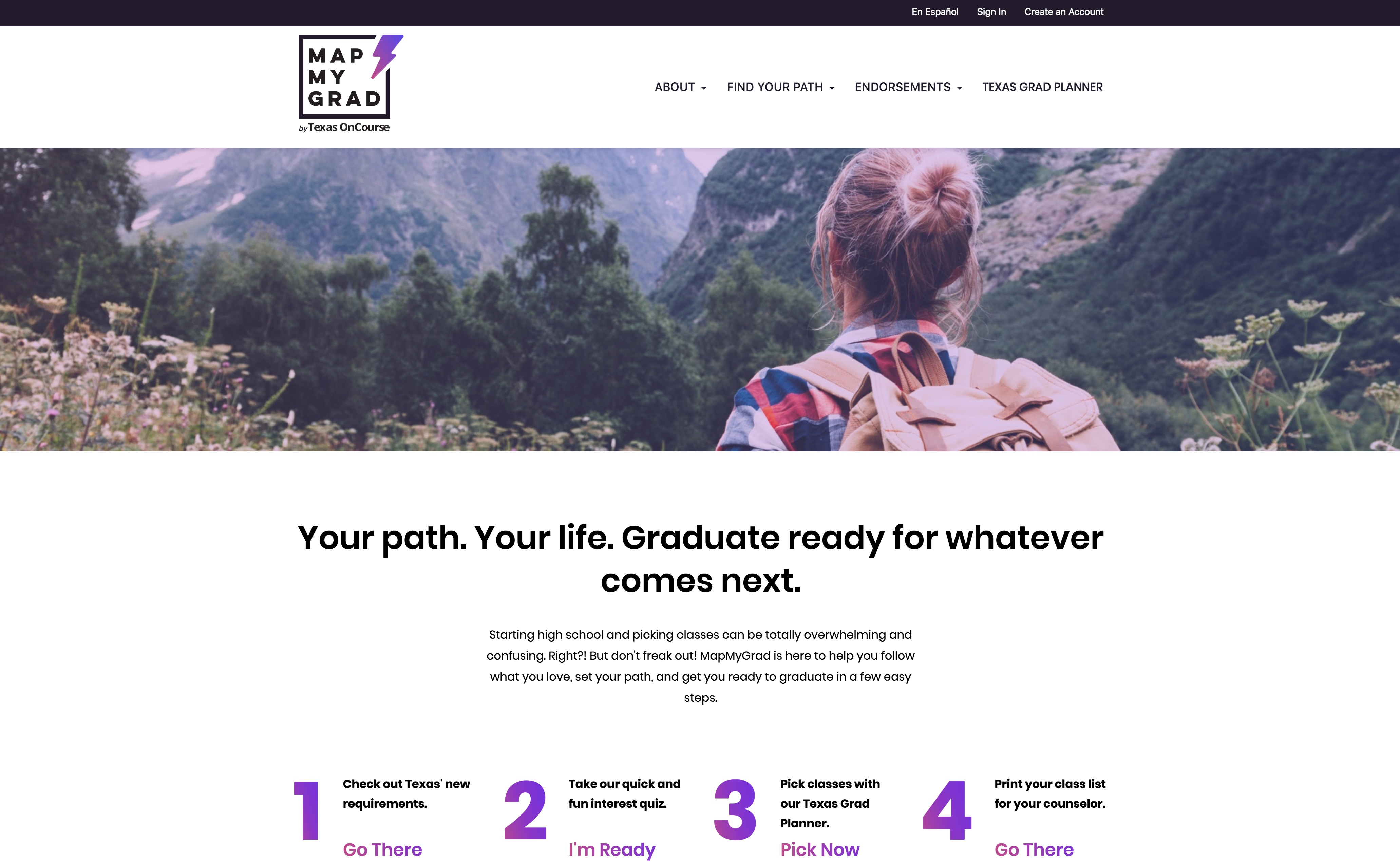 As a Texas OnCourse leader fellow, I look at these resources and say to myself, "How can I use this in my everyday counseling program? Will this work for others?" I'd like to use this opportunity to share my successes and what I've learned using these tools.
Collaboration with an eighth-grade counselor is critical to the success of students in creating a preliminary/draft high school personal graduation plan. Preplanning the content to cover with students is important in moving forward with high school transition. It's helpful to present lessons on graduation requirements, career pathways, and endorsements prior to introducing MapMyGrad and the Grad Planner. Explaining how these elements will impact your students' high school experience is crucial.
MapMyGrad allows students to explore the endorsement areas by reviewing sample careers posted on the site. This is a big plus because it gives career details about each endorsement area. In my classroom, we briefly review their knowledge of endorsements and career pathways. Students are asked to take the short quiz on the MapMyGrad site, which they think is really cool. The questions are something the students can relate to and are fun to answer. Once they complete the quiz, the result is an endorsement area. We have short conversations about the endorsements and how these are to be incorporated into a plan for graduation. This whole process can take as little as 20 minutes.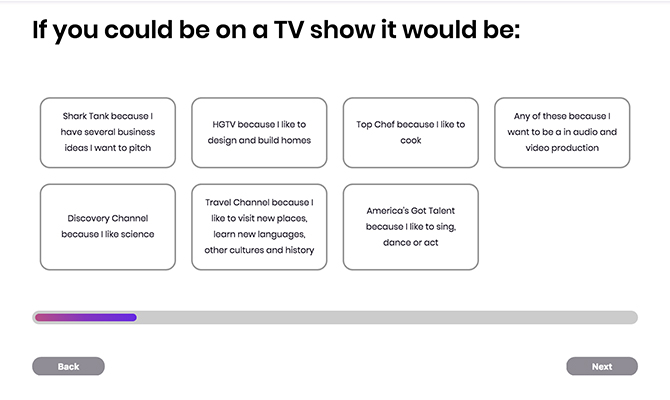 As a class, we then move on to the Grad Planner on the MapMyGrad website. This resource is the crown jewel of college and career readiness resources. It allows students to create an account, craft their high school personal graduation plan online, and go back to it if necessary. The site uses each school's TEA enrollment course data from the previous year to populate high school courses, so students are selecting courses that are actually offered at their school. Course offerings and school databases are updated annually, and accuracy will continue to improve over time. Of course, counselors will review for any courses that are added over the summer. I like to think of this document as an exploratory tool – you can use it when you meet parents for grad planning to gauge student interest, as prescribed in HB5. It really works and has made working on the plans so much easier. Parents/guardians and students become familiar with the plans and what is involved – a win-win for everyone!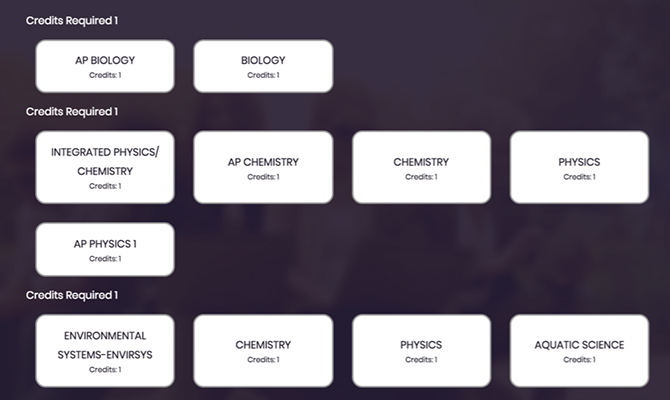 Someone stated earlier that Texas OnCourse is a one-stop shop for everything educators, students, and their families need to help students transition from middle school to high school and beyond. I can say that this is very true and will continue using the resources for years to come.
Texas OnCourse gives middle school students a leg up on college and career planning, so they can find their path to a successful and fulfilling life after high school.
Visit the Middle School Resource page
to peruse the assortment of FREE tools designed to help your students be the best the can be! Don't miss our
Academic Planning Basics page
for more info. And don't forget that educators, counselors, and advisers can find competency-based learning modules on a variety of topics in the
Texas OnCourse Academy.