When preparing students and their families to complete college applications, one of the most important aspects is to help them understand the various types of admission options that are available. A student's selected colleges may offer the following admission options: Early Action (EA) I or II, Early Decision (ED) I or II, Restrictive Early Action (REA), and Regular Decision I or II. Review and share the following document to help your students learn more about each option.
Gathering information on this list before beginning an application will help simplify the process for students and families.
Download this handy visual guide on definitions of admission options in higher education: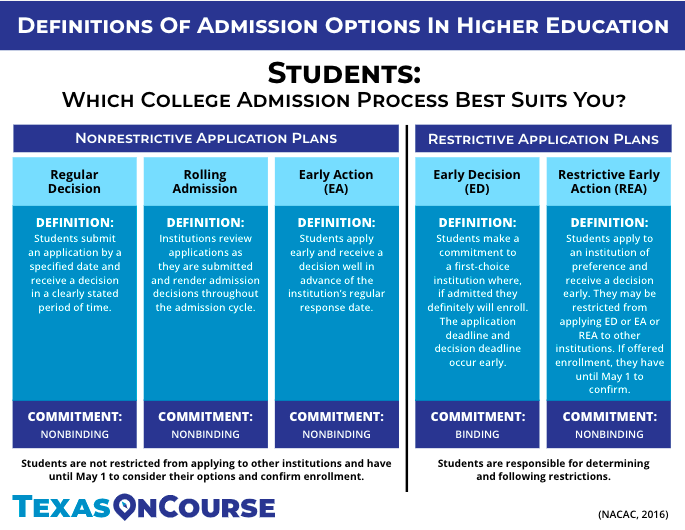 For more information on Admission Options in Higher Education, educators can log on to the Texas OnCourse Academy and review the modules under the Admission and Application Process course. And for more comprehensive information about the application and admissions process, check out our resource on everything you need to know about college planning.