Backpacks are on the shelves, and some stores are even stocking holiday merchandise. Say it isn't so! Despite our best efforts to keep pool floaties inflated, the mind can't help but wander toward what is to come in August.
As a secondary counselor, I always keep college, career, and military readiness (CCMR) and career and technical education (CTE) for my students top of mind. The beginning of a new school year is the perfect time to revamp outdated tools. Fortunately, there are some well-developed and useful resources right at your fingertips to help you get a jump-start on your planning. Here, I share my top resources to get you and your students engaged in CCMR in the classroom this year.
Get on-demand professional learning with the updated Texas OnCourse Academy.

It has been said that life as a teacher begins the day you realize you are always a learner. By now, you're hopefully familiar with the Texas OnCourse Academy, a free one-stop shop for continuing education on college, career, and military advising. Even better, the Academy has recently been updated with new modules and increased user-friendliness. For me, the Academy is a quick way to search for an answer or to brush up on topics that had experienced recent changes. As a counselor, I want to give the absolute best and most valid information to my students, and the Academy is my favorite place to find that. Choose the topics that relate to your teaching field and become prepared to advise any student on postsecondary decisions. What's more, educators can earn continuing professional education (CPE) credit when they master content in the Texas OnCourse Academy.
Your students can dig deep into career interests with Texas Career Check.

Once students are seated in your room, do you have an engaging plan that not only flows with the class objectives, but is also relevant to their future? One real-time resource that reveals labor data is Texas Career Check. Developed by the Texas Workforce Commission (TWC), Texas Career Check allows students to compare postsecondary schools side by side, take an interest inventory, and view current occupation trends. This can be helpful to teachers who are looking for a more personal experience in their classrooms. Texas Career Check allows students to explore career options driven by their own interests. They can dig deep to explore professional pathways that will impact their futures. Providing this resource is a simple way to foster student independence in your classroom.
Texas Reality Check helps your students to understand the path to the lifestyle they seek.
Another great resource from TWC is the eye-opening Texas Reality Check. This tool allows students to select a preferred lifestyle and understand the expenses that will result. From there, they can explore careers that match the salary they'll need to maintain that lifestyle. Talk about empowering! The possibilities are endless with this website across the curriculum. For example, you can use it in a math course in a financial planning unit or in English when researching and developing an expository essay. This tool is a real-life CTE teacher's dream, as students in all pathways can explore the realities of independent living. The life lessons that are self-taught through this tool are powerful.
Your students learn from real-life Texas professionals with Share Your Road.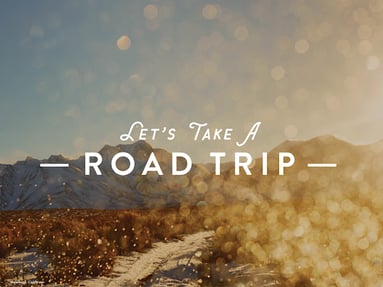 Wouldn't it be great if your students could read real accounts of actual working professionals who have followed the very career paths they're interested in? Texas OnCourse, in collaboration with Roadtrip Nation, gives another unique perspective on careers through Share Your Road. Here, students are able to explore careers and view many different perspectives from Texans who have taken that road already. This tool is so personal that I found myself reading about careers that I never even knew about. The vision for Share Your Road is to expose students to varied careers and demonstrate that the path to career happiness is rarely linear. While on the site, be sure to share your own story and invite your colleagues to share as well to continue building this unique collection.
They say it takes a village to raise a child. Along the same lines, it takes a campus village to create postsecondary success for all students. The use of these FREE and in-depth tools provided by Texas OnCourse and the Texas Workforce Commission in your classroom can continue to create a culture of readiness in your school. Whether that means ready for college, ready for career, or ready for life, these resources are sure to help.