Do you have a middle school student who has a dream job in mind? If so, you might find it easy to work backward to help that student select a corresponding endorsement.
As a refresher, this chart details the five endorsement choices offered in Texas and related career clusters (though not every endorsement is offered at every school). If needed, check out our blog on how to help students connect careers and endorsements on their way to becoming college and career ready.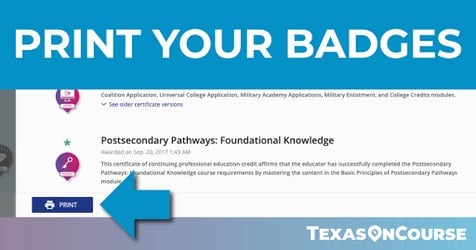 Each endorsement requires a number of courses to prepare students for a specific career field. Depending on the career pathway students are interested in, there may be several endorsements they could select to help them prepare for careers while in high school. For example, students who want to become medical doctors could choose from three different endorsement areas and take three distinct series of courses to begin preparing. Isn't it neat that there are several academic ways to take a student from Point A (a high school student) to Point B (a college-ready, prospective pre-med student)?
Explore this chart for an example of the courses a student who wants to become a doctor could take.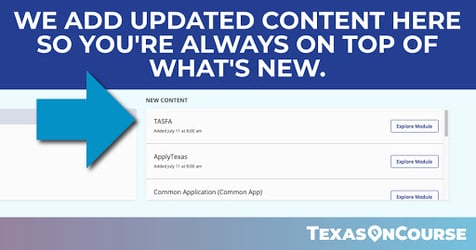 For more information on crafting four-year plans according to your student's endorsement, log on to the Texas OnCourse Academy. Check out the modules under Career Pathways > Academic Planning, which include High School Personal Graduation Plans and Career Clusters, Pathways, and Endorsements.