The process of selecting a best-fit career assessment can be overwhelming for an educator. There are so many to choose from! Read on to find out how to choose the best assessment for your students. For more info on career assessments, be sure to visit the Texas OnCourse Academy.
Assessments are important because they help uncover a match between a student's personality type and a compatible work environment, as shown on the following Venn diagram: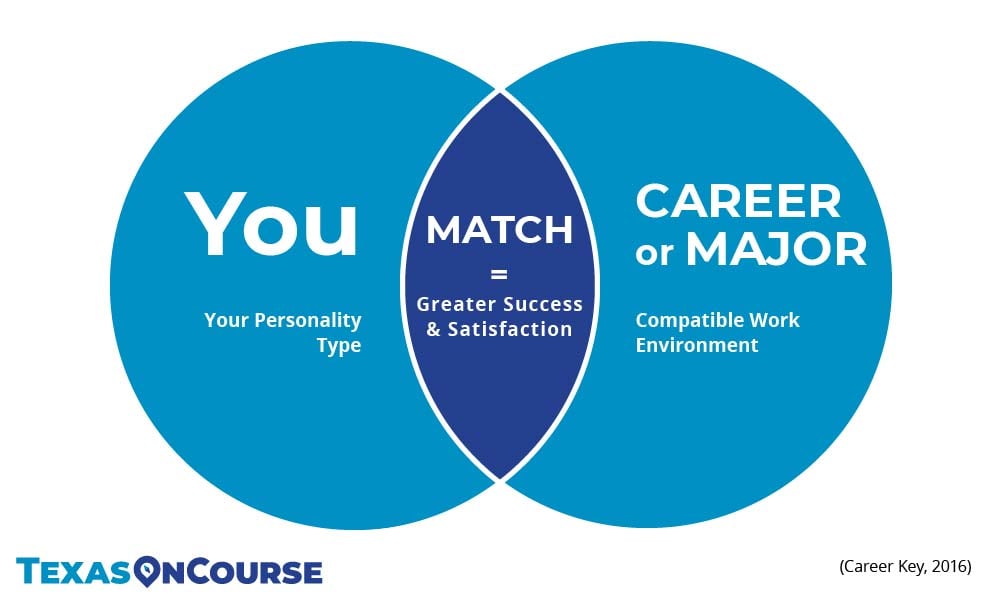 Something to keep in mind is that selecting an assessment is a perfect way to involve a student's parent or guardian in the career assessment process. Parents and guardians can often provide input on which assessment is the best fit for their student based on their experience and the format of the results. In assisting students and families with choosing an appropriate career assessment, counselors and advisers should consider a range of questions to ensure that the career assessment they recommend actually meets the student's needs.
Questions to ask when choosing a best-fit career assessment: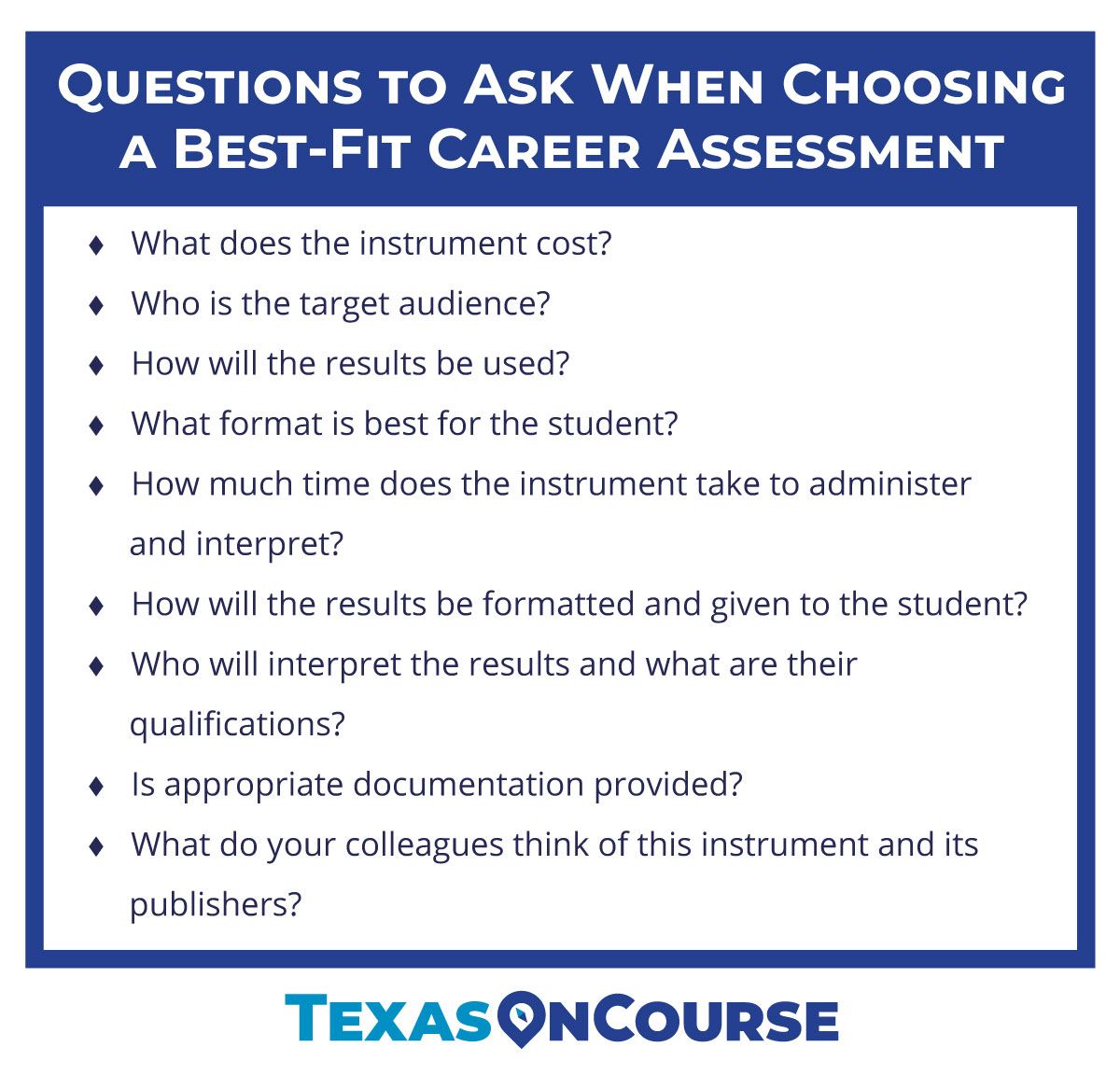 For more information on career outlook, please visit the Texas OnCourse Academy. And don't forget to review our post on the Basics of Career Exploration for Students!