I'm the lone school counselor at Bangs High School, which has always been a demanding role. However, I think I can speak for all educators when I say that our collective experience with COVID-19 has been next-level.
In fact, it feels like a circus. Cue the elephants! Who is the ringmaster? And for the love of all things glittery, can I fit into one of those fancy leotards? Swinging on a trapeze would feel more steady than the global footing we're on at the moment.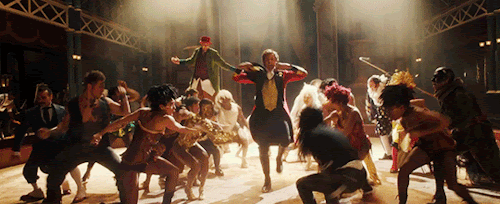 As of right now, my district is closed for three weeks due to COVID-19. We've had to work on the fly and plan for an entire instructional platform, all the while fielding innumerable texts, phone calls, and emails from parents, colleagues, and administrators.
But there's hope! Educators are resilient, and my team is strong. Because of this, I can offer some pro tips and resources that other Texas educators can implement easily and effectively.
First and foremost, the American School Counselor Association has a plan for this! They've released a comprehensive guide for counselors as we transition to virtual contact with our students. If you are wondering where to start, this is a great tool to help you prioritize your to-do list. In addition to this plan, ESC Region 10 has also provided a great tool to help you provide counseling services virtually.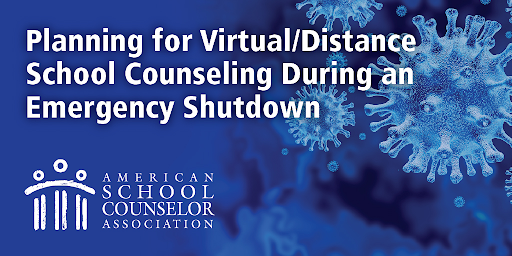 As a counselor, my daily routine has shifted immensely. My job relies heavily on student contact. I am still working in the office right now and have found contacting students to be easier than I expected in some ways. To that end, here's what I've been doing:
My Remind accounts have been a reliable source to contact most of my seniors and all of my dual credit students. It has been essential that I communicate decisions that are being made by our dual credit partners about their instructional decisions.
Many teachers are utilizing Google Classroom to implement online learning. Google Classroom allows me to send mass communication in a professional way to the majority of my students.
I created a Screencastify video that outlines our updated policies and the timeline for the next two weeks. This went out via my Google Classroom so students have something to watch rather than scrolling Facebook for an update from our district. I believe that for many students, seeing a familiar face can calm fear of the uncertain.
As the threat of community spread continues to become more complicated, so does the concept of virtual learning. About 10% of our students do not have internet access. Our school does not function in a 1:1 device setting. Our campus has worked diligently to overcome this obstacle. Here are some considerations that you can bring to the table for your own low-SES students:
We will be holding extended office hours for students to pick up any assignment opportunities as well as any communication from my counseling office.
No transportation? No problem! Our transportation department swooped in like real-life superheroes and have been delivering instructional materials to students via our normal bus route.
It seems out of the question to consider options for next year, but it is essential that I receive student counts for master scheduling purposes now. As they say, "The show must go on!" Thankfully, I have the help of Texas OnCourse and their MapMyGrad tool. Here's how it'll work:
My students will take a fun, easy quiz that helps them explore careers and leads them to an endorsement
Because MapMyGrad's Grad Planner knows which classes are offered at different high schools, students are able to create a four-year plan
My students will communicate their results with me via Google Classroom
This will allow me to accurately gather class counts so that I can create a reliable master schedule
Maintaining a high level of motivation with students INSIDE the classroom can be demanding on a normal day, so we can expect the virtual classroom to bring about a whole new set of motivational challenges. I trust that continuous communication is key during this time. My Remind accounts, email, and Google Classroom messages have proven to be wonderful ways to stay in touch with each of my students. With scholarship deadlines approaching rapidly, I feel confident that we can continue to work remotely and maintain a high level of engagement.
Lastly, let's keep each other in mind by sharing what works best. Plug in to your regional service centers or your educational social media groups. If something is working for your district during this uncertain time, share the love and pass down the popcorn! As they say, ladies and gents, "This is the greatest show!"