As college acceptances and financial aid award letters start rolling in for high school seniors, families are beginning to count the cost of these postsecondary options. The cost of attendance for each college includes four main types of expenses. Understanding these types of expenses, some direct and some indirect, will help families decide whether a college is a financial fit and find ways to cut costs. And find more information on college costs, financial aid, FAFSA and more in our Financial Aid Basics for Counselors guide.
Direct Costs
A direct cost is money paid directly to the college. Direct costs include tuition and fees and on-campus room and board. Tuition is the price for classes, while fees cover costs related to enrolling in and attending a college. Room and board covers housing and meal expenses.
1. Tuition and fees
Tip: Tuition rates and fees vary by the type of college. For example, the average annual price of a two-year or community college in a student's home district is less ($3,440) than the cost of a public four-year college for in-state residents ($9,410) or a private four-year college ($32,410). Families may be able to save on tuition by opting to attend a public college or university. Public colleges receive some of their funding from state governments, resulting in lower tuition prices on average.
2. Room and board
Tip: At most four-year colleges, whether public or private, colleges offer a variety of housing arrangements with differing costs. Additionally, an off-campus apartment may be more competitively priced than living on campus. Choosing a more economical option by calculating rent and meal costs could result in major savings.
Indirect Expenses
Additional expenses associated with attending a college are called indirect expenses. This includes books and supplies, travel home, and things like laundry and toiletries.
3. Books and supplies
Tip: Students may opt to rent their textbooks instead of purchasing them. Vendors like Chegg, Amazon, and Barnes & Noble are growing in popularity. If a book isn't available to rent, consider buying it used to lower costs.
4. Travel and miscellaneous expenses
Tip: Bringing a vehicle to campus requires money for gas, maintenance, and parking. Students can get where they want to go using a bike, public transportation, or ride-sharing services.
Students should keep an eye out for student discounts to cut down on monthly expenditures.
Be sure to download this graphic on the cost of tuition and fees, as well: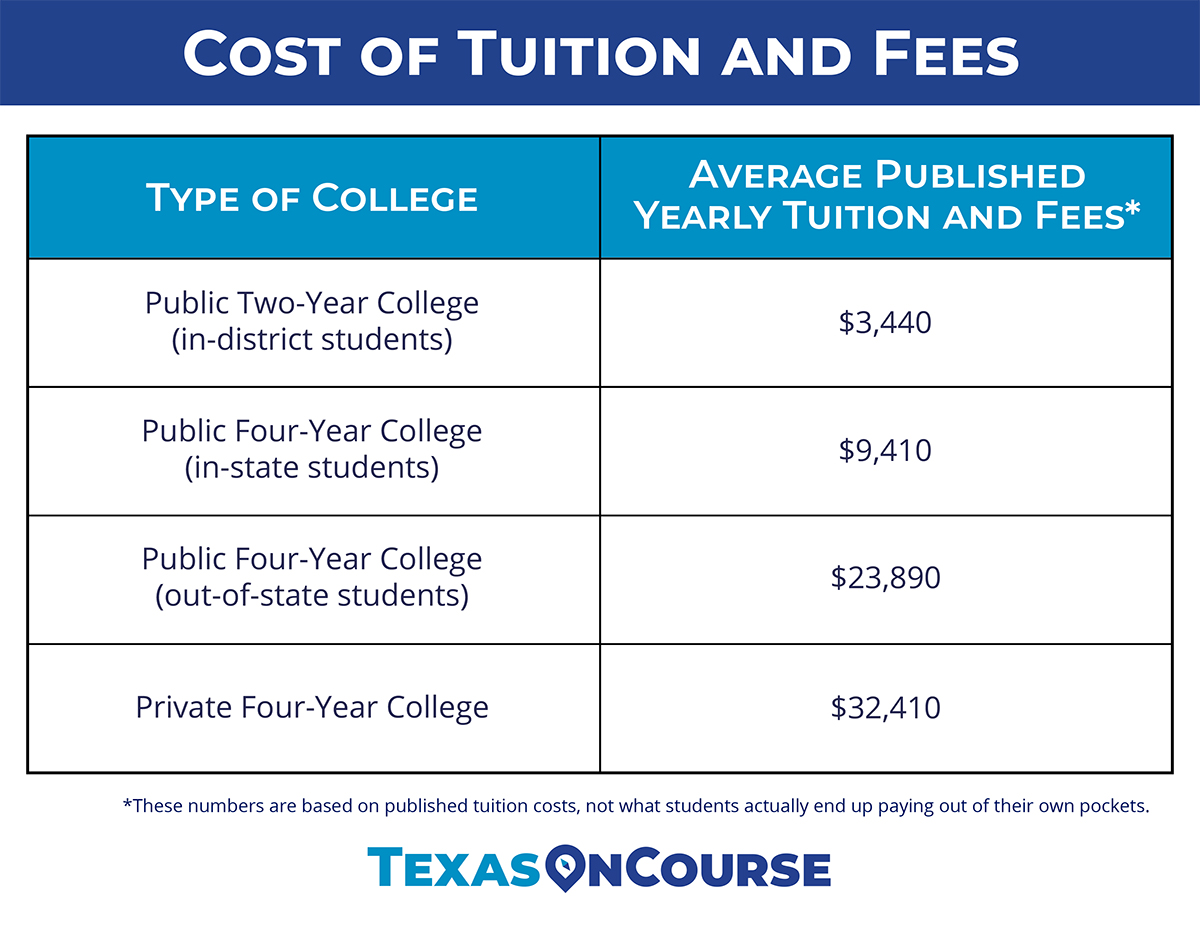 More questions on college costs? Parents and students may access numerous resources related to college and career, including college costs and financial aid, on our Students and Families page.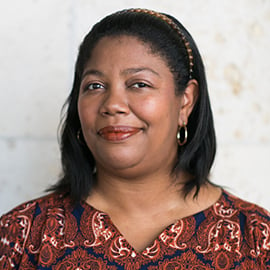 Jenifer Price
Jenifer L. Price, PhD, LMSW, is a Texas OnCourse Leader Fellow Alum
and College Counselor at Hyde Park High School in Austin, Texas.
She has advised college-bound teens for close to 20 years.