I hear two clear-cut positions from educators when I talk to them about Advisory Period. Some educators view advisory as a confusing and frustrating period that creates extra work. Other educators have conquered the advisory period challenge, and view it as a productive time in the school day to reach out to students on a deeper level.
If your campus does not have designated curriculum for Advisory Period, then you may understandably feel overwhelmed preparing abbreviated lessons that are relevant and engaging to your students. Below, find resources to make your advisory period purposeful. Bonus: these resources support college and career exploration, and help your school comply with the Texas Education Code.
The Texas OnCourse Middle School Curriculum Guide
Texas OnCourse's middle school curriculum is an excellent resource for advisory periods. With over 30 flexible lesson plans, the guide is a totally free toolkit to engage students on college and career. The full guide includes assessment activities (with answer keys) and integrates free interactive digital resources for students. Dip your toe into the guide by downloading a six-lesson starter pack, or jump right on in by downloading the full guide with over 30 TEKS-aligned lesson plans up front. What are you waiting for?
MiddleGalaxy
Who isn't looking for fun and engaging ways to pique student interest? MiddleGalaxy is a free, online gaming platform for students to learn about career pathways. Students select an avatar and complete intergalactic missions while learning which skills apply to which careers. The best part is, teachers can track student progress. MiddleGalaxy is included in multiple lesson plans in the curriculum guide. You can read more about this tool on our website.
Pinterest
You probably already use Pinterest for a variety of educational purposeslike bulletin board ideas, classroom decor, and instructional strategies. But did you know the Texas OnCourse Pinterest page provides ready-made handouts you can print and provide to students? These are the perfect tools for promoting college and career readiness because they instantly equip teachers with an abundance of lessons and discussion topics like Career Pathways, Endorsements, Scholarships, College Credits, ACT, Basics of Financial Aid, and more. Here are a few examples:
Endorsements and Career Clusters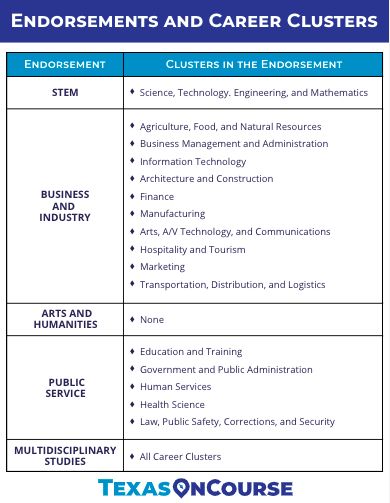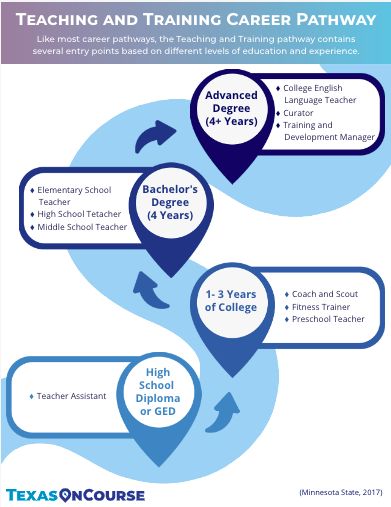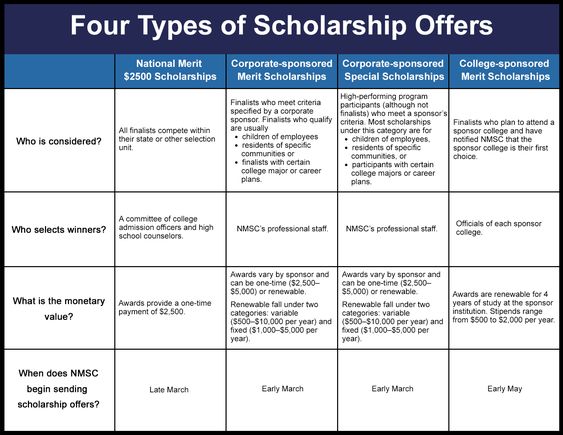 With so many free tools from Texas OnCourse, there is no reason to toil around on the internet or create new CCMR lessons for your middle schoolers. Texas OnCourse lessons are free, TEKS-aligned, and on the leading edge of helping every Texas student become college and career ready.