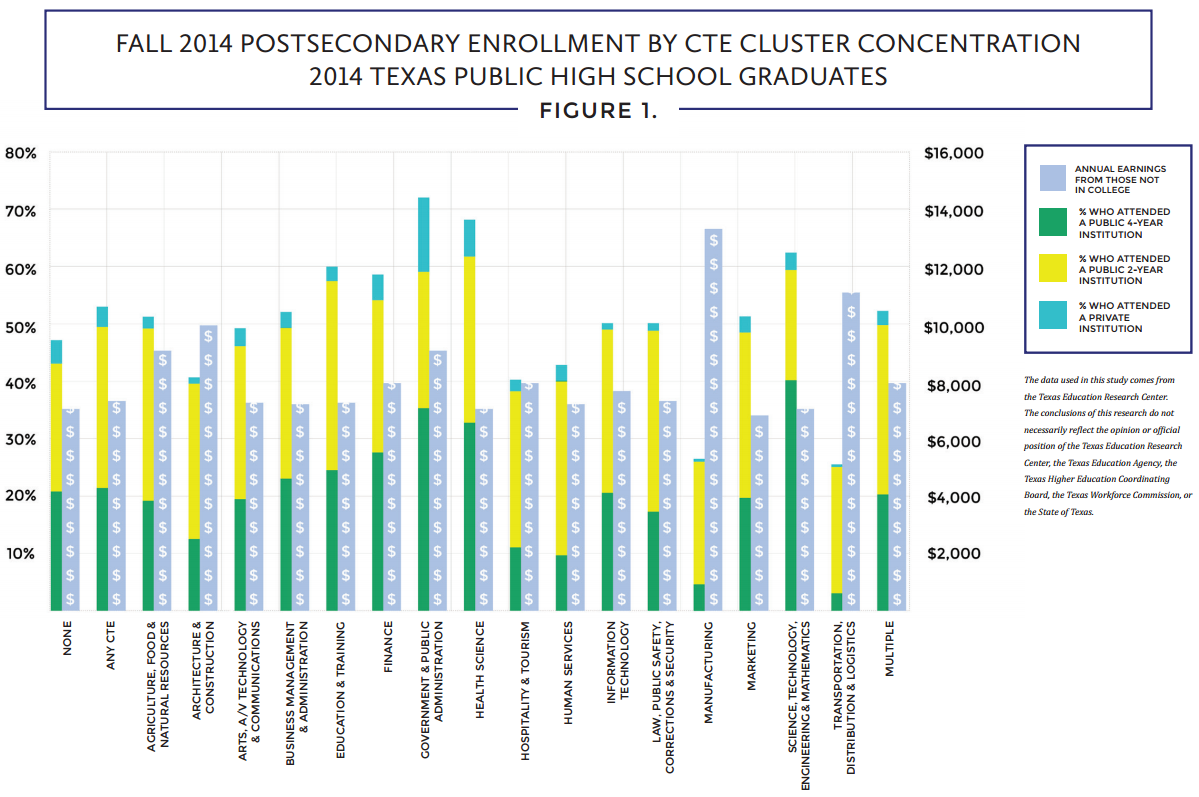 Some students face a difficult choice: either take rigorous academic courses that prepare them for college or take career and technical education (CTE) classes that help them find a job after high school.
But what if this is a false choice?
For our Data Note No. 2, we investigated how college and employment outcomes vary based on whether students concentrated in CTE (defined as taking three or more courses in the same CTE subject) and in what discipline they concentrated.
Three important takeaways from our findings:
CTE concentrators were 6.4% more likely to be enrolled in college during the fall after high-school graduation.
However, college-going rates vary significantly according to the area of CTE concentration. Concentrators in manufacturing and transportation had college enrollment rates under 30%, while concentrators in education, government, health, and STEM had enrollment rates greater than 60%.
CTE students made slightly more annually ($231) than non-CTE concentrators, but again we see large differences by CTE area. Interestingly, CTE areas with the lowest college-going rates had the highest earnings, but the average earnings for all groups is significantly below the poverty line.
Overall, CTE concentration seems to have a positive relationship with both college enrollment and how much money graduates will make, but the largest determining factor isn't whether students concentrate in CTE, but rather, which field they concentrate in.
Finally, for even more related information, be sure to check out our blog, the Basics of Career Exploration for Students.