School is underway, and it's looking different in many parts of Texas and the country. While some counselors and educators are delivering in-person support, most are entirely virtual or somewhere in-between, offering hybrid instruction. We decided to talk to six veteran Texas school counselors to collect tips for virtual school counseling during COVID-19.
Tips from Trisha Fiene-Spain, counselor, Frisco ISD – hybrid counseling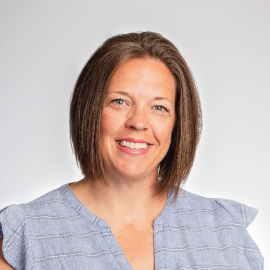 Helping students connecting remotely:
1. Weekly Zoom meetings:
As a new counselor to my district and campus this year, I have some standing weekly Zoom meetings with students to check in with them and just connect. These check-ins might be social/emotional related, college application related, or just a desire to chat.
2. Making more phone calls:
Instead of sending emails, I am making more phone calls to make sure they feel comfortable, included, and supported. It's also more personable.
3. Canvas counseling course:
This gives me daily access to my kids. With Canvas, I can provide them with mindfulness activities, funny memes, a post to just let them know I am thinking of them, or a post to scale down important information (since they are overwhelmed with emails).
Helping students on campus:
1. One-on-one interaction:
I go to classes personally and get students instead of calling for them. We either walk and talk, find a quiet place to sit, or come back to my office.
2. Listening is key:
This is a really hard time for everyone. I want my kids to feel supported, and that starts with listening to their needs and finding solutions together.
Tips from Iris Gonzalez, counselor, Mission CISD – fully remote counseling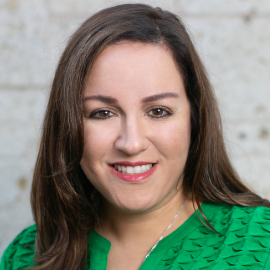 1. Google Forms:
We have used these very effectively, and it allows students to make schedule change requests. It also helps with transcript requests and tracking the performance of our dual enrollment classes.
2. Telehealth (Doxy.me & Google Meet):
Our licensed professional counselors (LPCs) have the ability to continue working their caseload using Google Meet and Doxy.me. This is especially important because COVID-19 has impacted Hidalgo County profoundly. Some of our students have lost a parent to COVID-19 or have parents who are fighting the virus.
3. Microsoft Teams:
With all its features, using this platform helps us to quickly connect with colleagues across the district, hold meetings, quickly brainstorm, and more. I think that after COVID, we'll be hanging on to this one to manage our time more effectively.
Tips from Elizabeth Acosta, counselor, El Paso ISD – fully remote counseling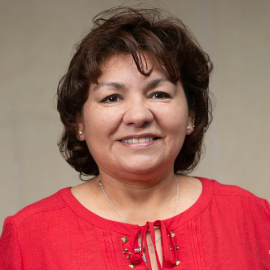 1. Digital new student packages:
When new students enroll, I email a screenshot of the schedule to the student and their parent/guardian. I include the email address that our district has issued (this is crucial since it's used as a login for our platforms). I also send emails to teachers introducing the student.
2. Google phone numbers:
All counselors are issued a Google phone number. Parents and students call and text at all hours of the day. While the numbers are handy and preserve our privacy, we are sure to turn them off at the end of the day. Burnout is real!
3. Dedicated district tech support:
Our administration has been responsive to student and parent questions regarding technology. They will call students and walk them through the issues.
4. Webex for parents:
We hold Webex meetings to bring parents up-to-date on everything the school is doing and how they can support their students at home.
Tips from Leslie Graham, counselor, Archer City ISD – hybrid counseling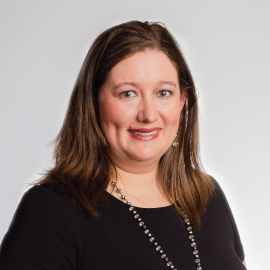 1. Be flexible:
Teachers are under tremendous pressure with all the expectations put on them. That pressure gets passed on to students in some way. I try helping by offering creative solutions or flexibility. I think that approach has helped some otherwise tough situations.
2. Communicate with students through email:
This has multiple benefits. It keeps kids in class, it provides a paper trail in the event documentation is needed, and it can easily be used to include multiple people on information that they may need without having to get all those people together in the same room at the same time. Other staff members who may not always be available at a specific time can get caught up on information at their convenience.
3. Be a teacher's advocate:
In addition to taking care of students, I'm trying to be really aware of teacher needs. I'm extremely concerned about burnout, stress, and overloading teachers with all the demands of the current world (online learning, in-class learning, and having to manage everything). I've really tried advocating for teachers to voice what they might need to help them do their job more effectively when they may be hesitant to speak up to administrators themselves.
Tips from Jenny Patrick, counselor, Bangs ISD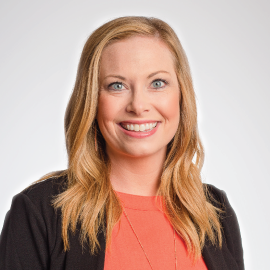 1. Remind:
My Remind accounts have been a reliable source to contact most of my seniors and all of my dual credit students. It has been essential that I communicate decisions that are being made by our dual credit partners about their instructional decisions.
2. Google Classroom
Many teachers are utilizing Google Classroom to implement online learning. Google Classroom allows me to send mass communication in a professional way to the majority of my students.
3. Screencastify
I create Screencastify videos that outline our updated policies and the timeline for the next two weeks. This goes out via my Google Classroom so students and parents have something to watch rather than scrolling Facebook for an update from our district. I believe that for many students, seeing a familiar face is comforting.
Tips from Megan Guidry, counselor, Granbury ISD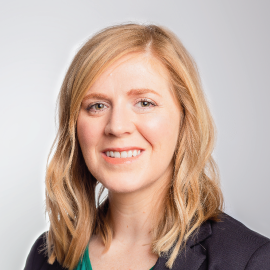 1. Protect your – and others' – educational content:
Using Google Classroom or another password-protected site ensures online security for you and your students. You'll want a degree of privacy when it comes to what your students are working on and how publicly visible it is. At the same time, orient yourself with copyright laws and be sure to respect the work of others. Look for items that use a Creative Commons license that permits sharing, and be sure to give proper credit.
2. Know your ethical code:
A counselor's guidelines apply online AND in real life, and being up to date on guidelines is essential. Now would be a great time to brush up, so here's a list of pertinent ethical code resources:
Ethical Codes:
3. Be a conscious creator:
Long emails, ill-planned content, or outdated materials are not helpful. When I create content for my students, I make sure it's purposeful, well-crafted, and as concise as possible.
4. Stay current:
Knowing what students are saying and sharing on your platform is essential. If you are using technology to educate, you must pay attention to who is using it and how. While digital platforms are easy, they can quickly become overused or redundant or lose meaning.
Don't miss these additional tips on keeping your students focused and on track, no matter the type of classroom.