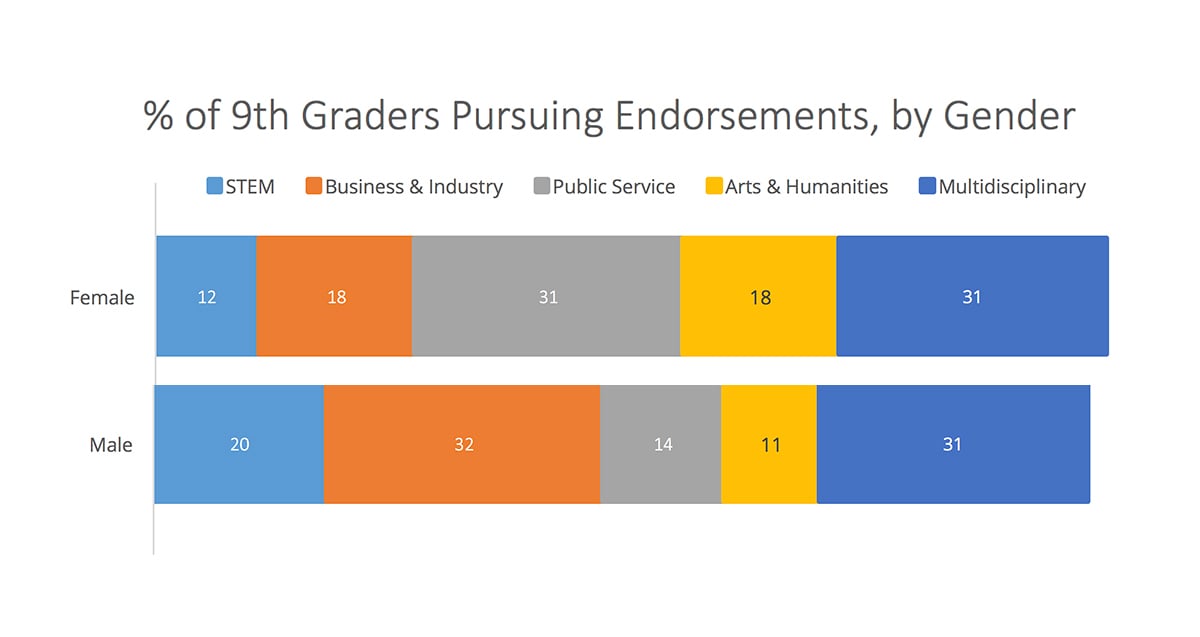 Texas OnCourse has published a new data note highlighting the differences in how various demographic groups select their high school endorsements.
Above is an example of one of the many comparisons one can make with this unique data visualization. Males are almost twice as likely to select STEM or Business and Industry than females, whereas females are over twice as likely to select Public Service.
Texas OnCourse is the first to publish an analysis of endorsement choice data.
The entirety of this report includes information on how ethnicity, economic status, tracking, and more factors impact student endorsement selection.
For more information on endorsements and academic planning for Texas students, check out our comprehensive blog.