As a counselor or adviser, you may be uncertain of all your roles and responsibilities when navigating the transition to postsecondary life for high school seniors with special needs. Planning far ahead and ensuring that special needs students achieve certain milestones and meet state standards in middle and high school is crucial. Take a moment to explore the information provided in this table, and keep it handy – it's been a lifesaver for me as a counselor.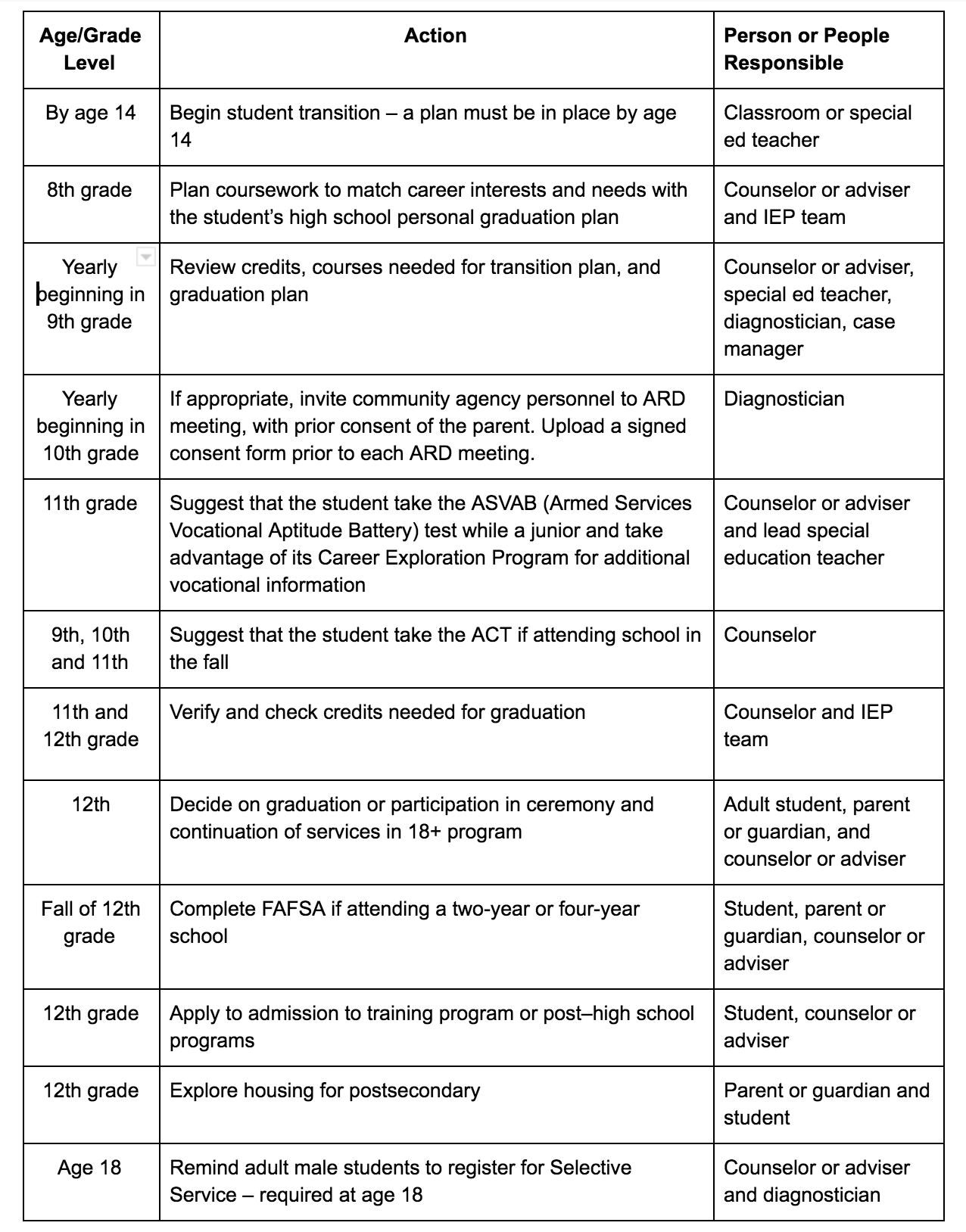 Following this guide has helped me provide timely transition services for my students at every stage of the educational process. I hope you it helps you in your future counseling, too! You can also download it here.
If you're seeking additional resources to help with advising special needs students, be sure to check out our webinar on Advising Students with Unique Needs and Circumstances. For even more professional development in this area, log on to the Texas OnCourse Academy and explore our module on Transition Services for Students with Disabilities.