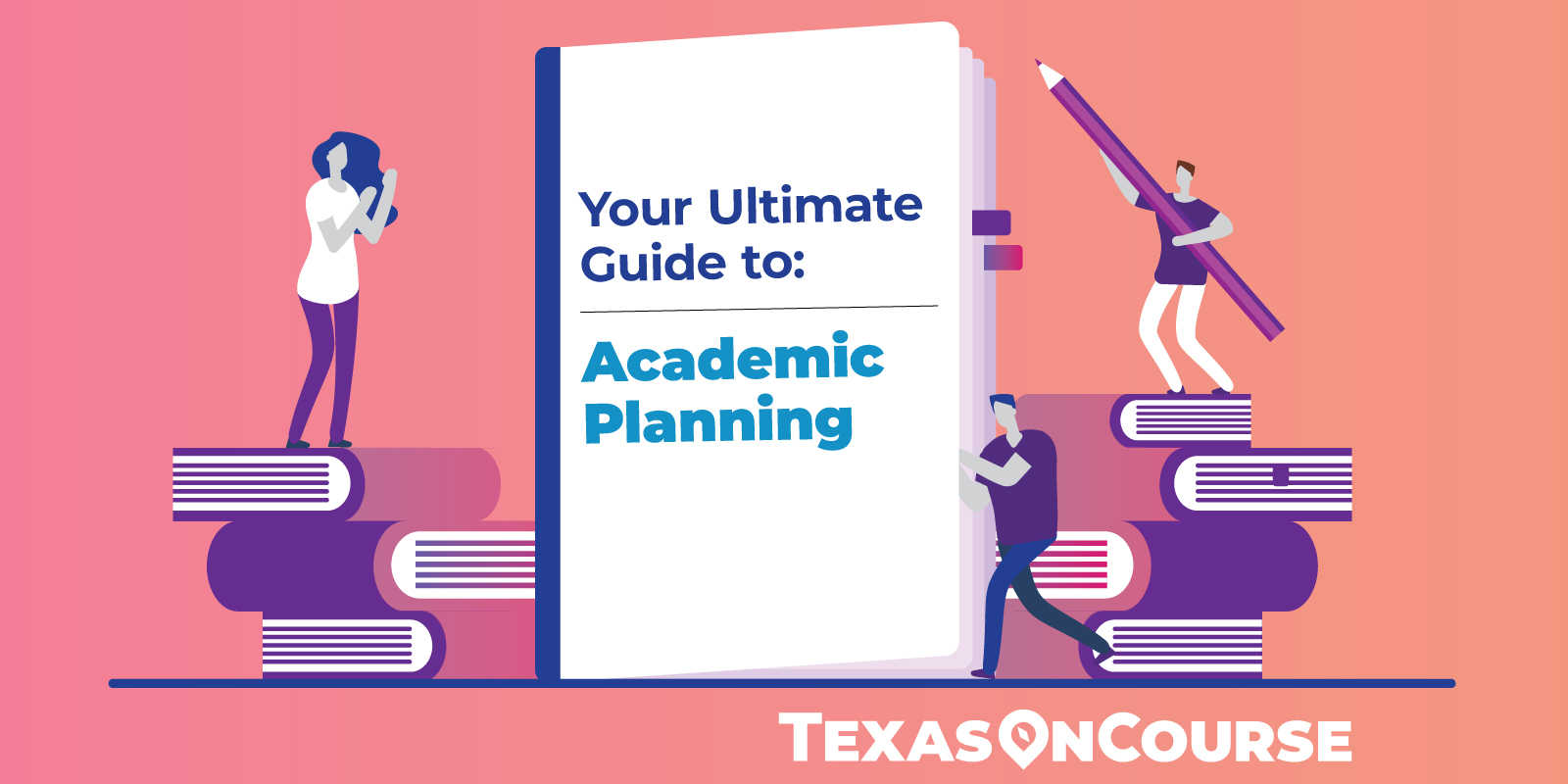 One of the biggest hurdles middle school students face before entering ninth grade is planning their courses for high school. Once a student enters high school, they have the opportunity to revisit their course plans, explore work-based learning options, and take courses for college credit.
To graduate high school, Texas students are required to complete 22 credits as part of the Foundation High School Program. Students can customize their high school experience by completing additional requirements and graduating with an endorsement, the Distinguished Level of Achievement, and performance acknowledgments. It's really important that students understand their options based on their future goals. For example, the Distinguished Level of Achievement is mandatory for students to be eligible for Texas' Top Ten Percent program.
Texas students face a competitive and ever-evolving job market. Understanding their course options and putting together a strong graduation plan helps ensure that students will graduate from high school with the resources and knowledge they need to succeed in college or their chosen career.
This article outlines the basics of academic planning for educators. For more in-depth information, including resources, handouts, and tips for implementing this information in the classroom, check out the Academic Planning badge in the Texas OnCourse Academy.