Grabbing the attention of parents and guardians comes with its challenges. In this month's webinar, we introduced our newest tool to help keep your students' families in the loop with information and resources their child needs to be successful: Tomorrow Ready Texas. Tomorrow Ready Texas delivers parents and guardians trusted information, milestones, and deadlines tailored to their child's plan for life after high school.
Ronit Shaham and Samantha Gonzalez from the TexasOnCourse team took us through some of the main features of the new tool and highlighted content and information that will be available. Special thanks to our guest from Humble ISD, Will Collins, who shared with us what his district does to encourage parent and guardian participation.
Watch the webinar recording below and download the slides or continue reading for resources and highlights.
Tomorrow Ready Texas allows parents and guardians to create a personalized profile, making the college and career planning steps for their child easy to follow. This online tool makes it simple for families to view action items and quickly access resources. All resources and information have been carefully curated to help make it as convenient as possible for families to get the most out of Tomorrow Ready Texas. Plus, the tool will be available in Spanish. This is the perfect resource to share with your students' families!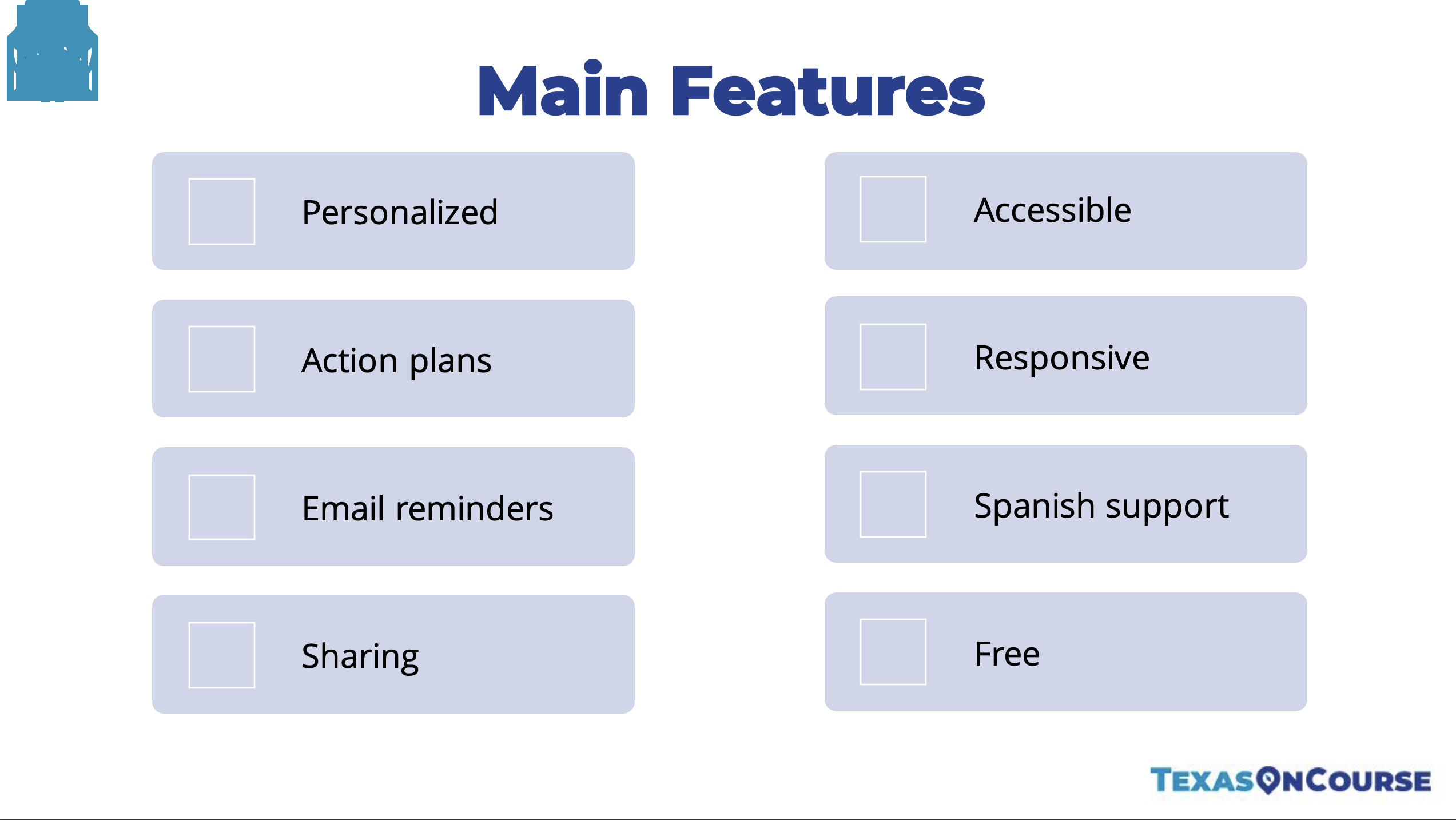 Tomorrow Ready Texas has information on different career and educational paths students can explore and more. The resource covers college planning, jobs and careers, military pathways, skills for adult living, and financial wellness. A unique perk of this resource is that parents and guardians can add more than one teen to their profile, as long as the students are between 8th and 12th grade. Involving families in every step of the process is simple.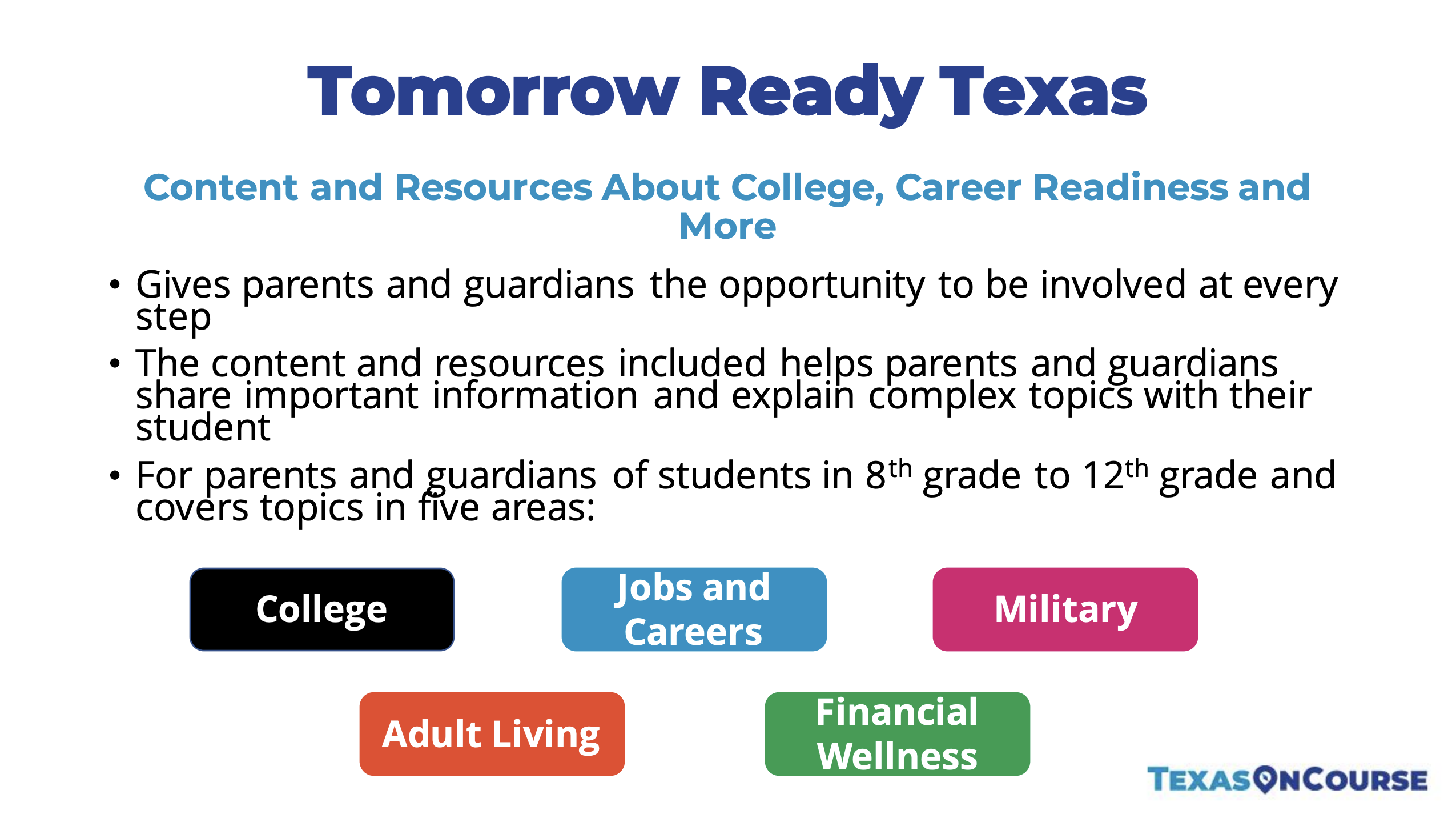 Families will receive alerts for when they should connect with a counselor, as well as conversation starters to support their student. Regardless of what postsecondary path their student chooses, each topic will cover in-depth information and activities to help them best support their teen.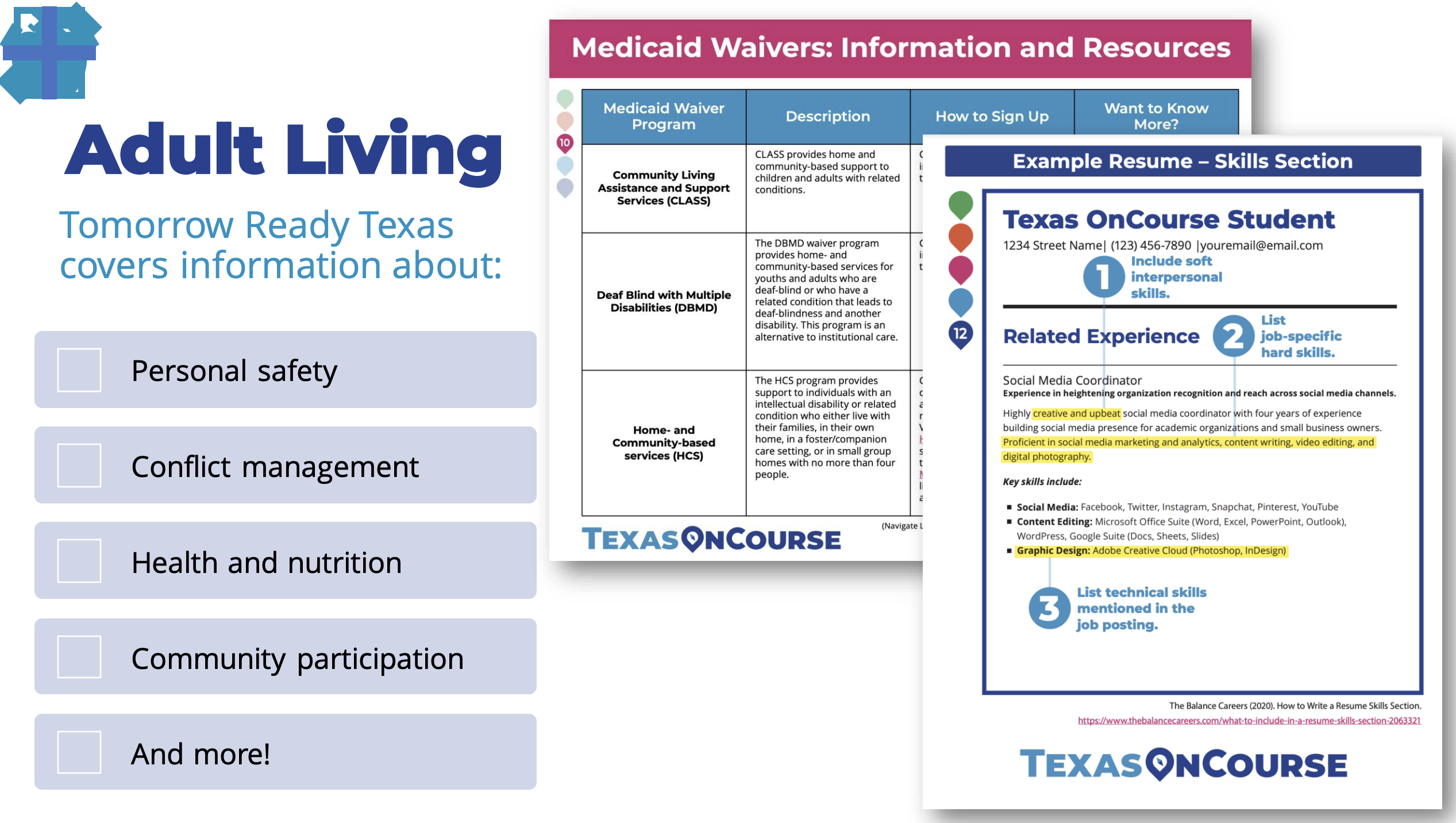 As we mention in the webinar, we would love your support in getting Tomorrow Ready Texas in front of parents and guardians at your school. We have a unique opportunity for families to get early access and contribute to this first-of-its-kind online resource. Would your students' parents be interested in testing the app? If so, have them fill out this form and someone from our team will reach out!
Will Collins of Humble ISD shared with us a few ways his district engages families. Among their approaches are parent information sessions, counseling department newsletters, and, of course, social media. Parent nights can be fun and informative! Humble ISD breaks these sessions up by grade level and shares them online afterward. Newsletters remind and inform families of timely information and upcoming events. And social media is an awesome tool to help engage parents and guardians and get important information out quickly.
We'd love to see the way you engage families at your school! Share your ideas on social media and tag us: @TexasOnCourse.