In Texas, career clusters are organized into related groups to allow students to select complementary endorsements through the Foundation High School Program. Once students determine the cluster that supports their career goals and pathway, the endorsement they will earn becomes clearer. Students can determine the career cluster for them by first exploring clusters and then taking a career cluster quiz or completing an assessment or activity.
For even more information on career exploration, please visit Texas OnCourse Academy and look for the modules under Career Pathways.
Start by checking out this Career Cluster Exploration Resources PDF: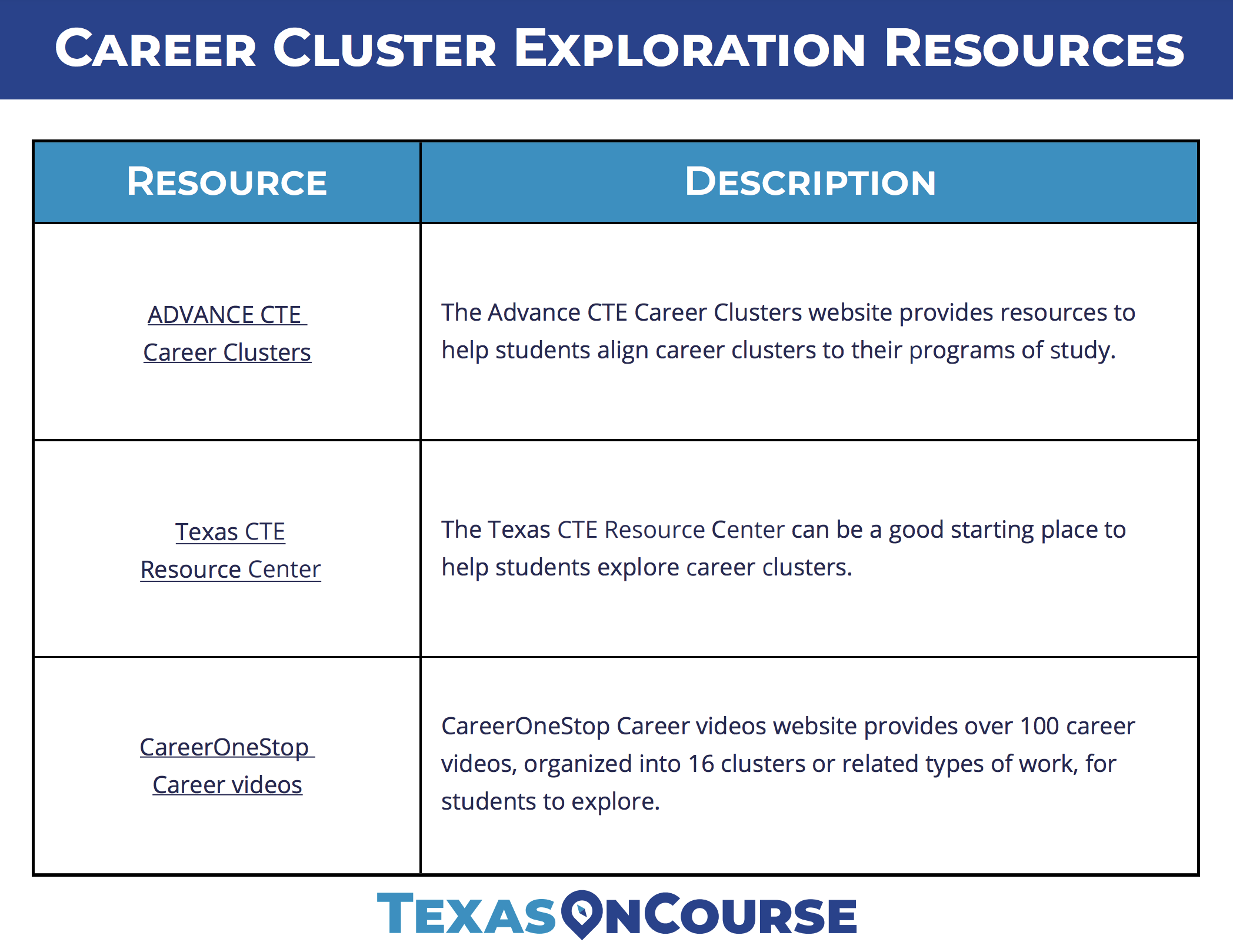 Once career clusters have been explored, use this handout on Career Cluster Selection Resources: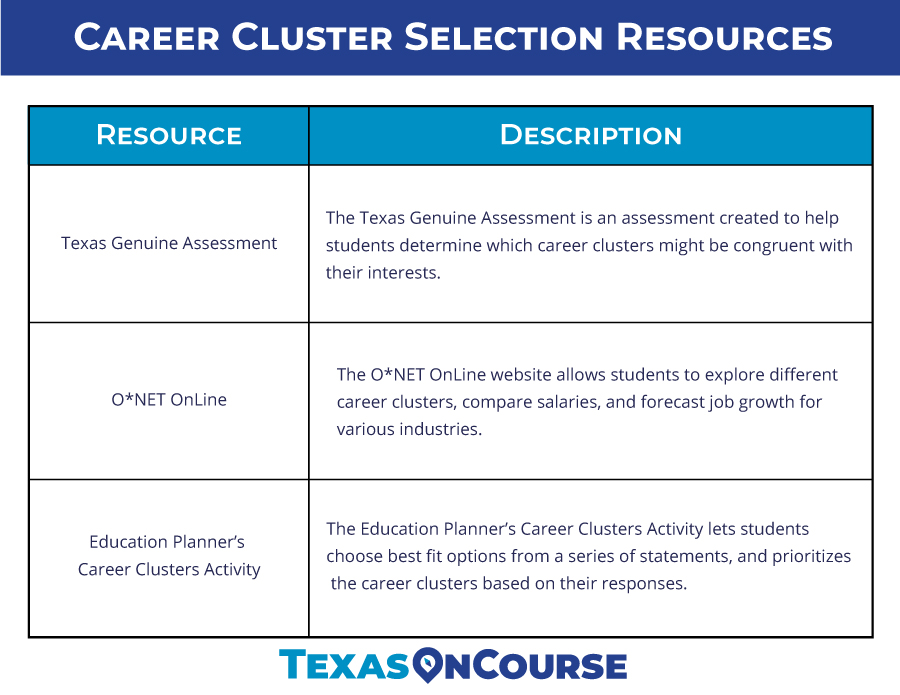 A career pathway is a series of steps, including education, training, and skills, that students need to complete to achieve their career goals. Career pathways can also provide students with countless opportunities since the education, training, and skills can be transferred to other areas of study or industries if students' interests change.
Career pathways help students and parents understand the connections between what students learn in school and their future career. However, students may be confused about which career pathway is best for them. With some help from their counselors and advisers, this choice can be made more manageable for students.
In addition to students understanding the types of careers that fall within each cluster, students should also understand how career clusters relate to high school courses. In high school, most students will choose to take a career and technical education (CTE) course. Every CTE course falls within one of the 16 National Career Clusters. To determine appropriate CTE courses, students will develop a program of study, which maps out specific course options for a chosen career path from high school through postsecondary education. Programs of study show how to smoothly transition into postsecondary education from high school CTE courses.
To learn even more about career clusters and programs of study, be sure to check out The Basics of Career Exploration for Students.