Students with disabilities may face more obstacles than their peers during the college application process. The College Board offers test accommodations to help students with disabilities obtain the same opportunities for higher education as other students.
Examples of typical SAT accommodations include:
Extended time
Computer use for essays
Extra and extended breaks
Reading and seeing accommodations
Four-function calculator
Students and families may choose to request accommodations with or without the help of their school, but most requests are made through the student's school. Requests for accommodations submitted through the student's school should follow this process.
Download this handy visual guide on how to help submit SAT accommodation requests: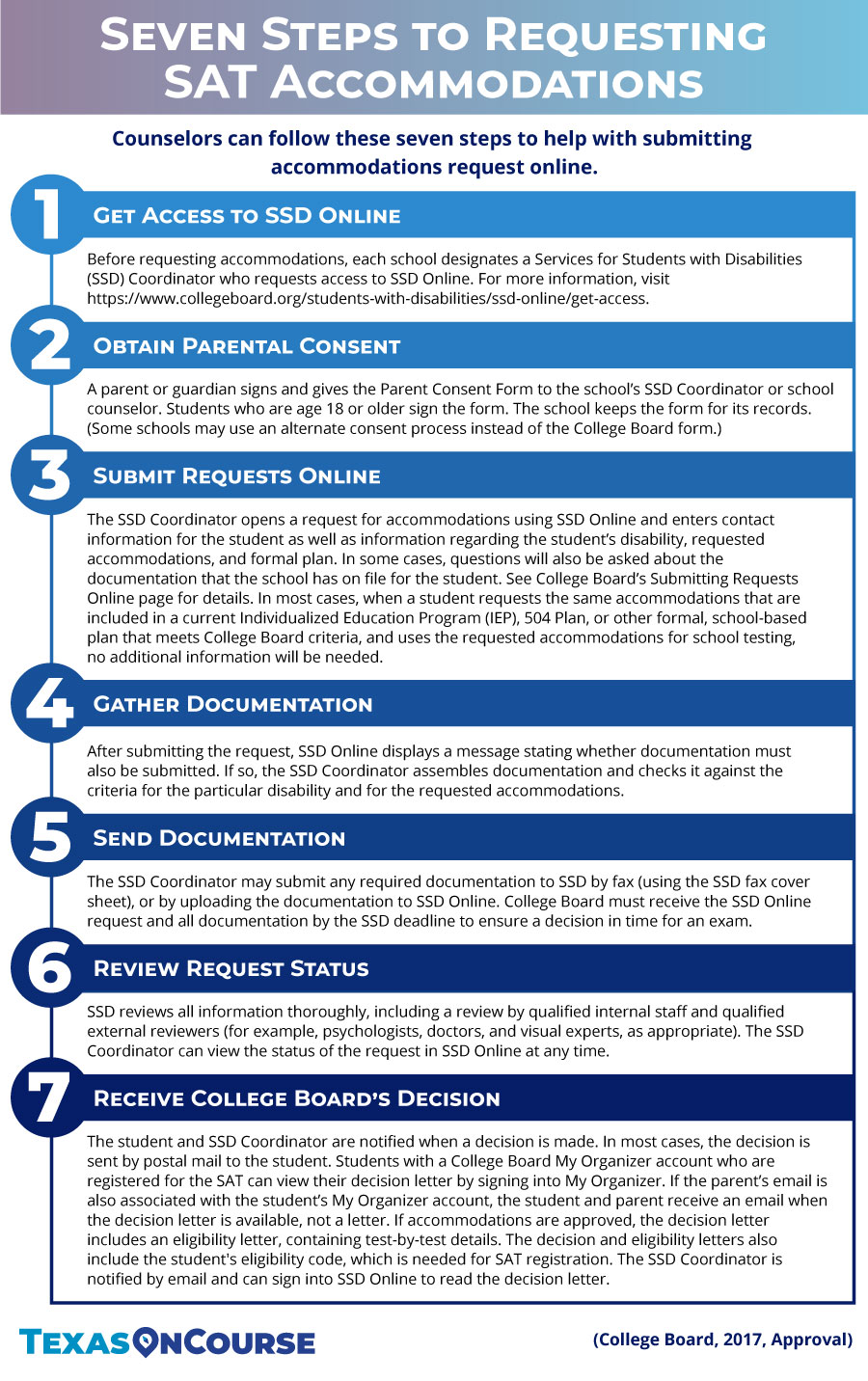 For more information on SAT Accommodations, educators can log on to the Texas OnCourse Academy and look for the SAT module.
For related info, don't forget to check out our blog on The Basics of Admissions Tests and Placement Exams.